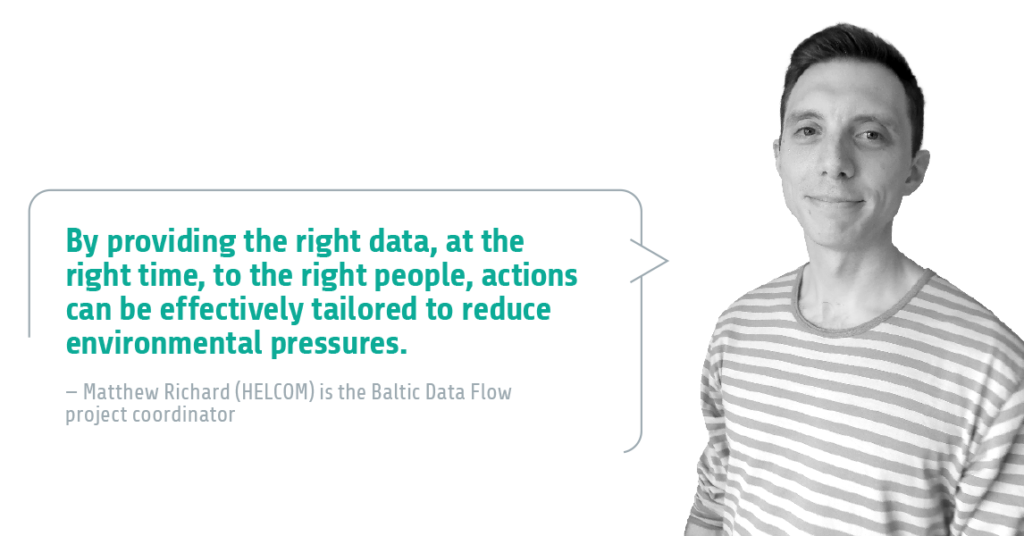 What is the current situation on Baltic Sea environmental data? Strengths? Challenges?
There is a vast amount of data on the Baltic Sea marine environment. This is a strength for HELCOM and the Contracting Parties as we now have the potential to leverage this data to inform our decisions and actions for continued protection of the marine environment. However, this data is underutilised as it is scattered across the region and left isolated on various databases across multiple environmental and Governmental agencies. To use this data effectively we must enhance data-sharing platforms that harvest and harmonise quality datasets at the regional level.
How can data help support our response to the environmental challenges faced by the Baltic Sea?
Data provides the evidence that decision-makers need to gain understanding on which actions can make an impact on the marine environment. By providing the right data, at the right time, to the right people, actions can be effectively tailored to reduce environmental pressures. For example, monitoring data on inputs of nutrients to the Baltic Sea across the region can help HELCOM develop targets for nutrient input reduction. These targets are set for all Contracting Parties with the overall aim of reaching a healthy environmental status for the Baltic Sea.
What do you expect from the Baltic Data Flows project? For HELCOM in particular? For the region in general?
The Baltic Data Flows project will enhance the sharing and harmonisation of data between decision-makers and practitioners at the regional level. This will ensure HELCOM maintains its leadership in the coordination of data flows on the Baltic marine environment, while at the same time increasing the capacity and support to partner organisations. The project will further develop and deliver the right tools and platforms that encourage data collaboration and analysis across the region. Data harmonization also promotes data standards that will increase the quality of data to ensure data analysis is efficient and reliable.